13 Oct. 2011 - News Flash & Hot Tip!
News Flash: Do What I Do!
I only plan to send approximately one newsletter per month, but this special was too good to let slip!
Start Your Business THIS WEEKEND for only $50
This weekend only, through midnight on Sunday, October 16th, you can become an Independent Romance Advisor and start your own business for an investment of only $50.
If you've ever thought about it, considered it, just wanted to try something new, THIS is your chance! I am so sure that I can help you start a successful Romance business that if you don't earn back your $50 investment at your first party, I will personally pay you back the difference.
This is your written invitation.
What are you waiting for?!
Hot Tip: Words of Encouragement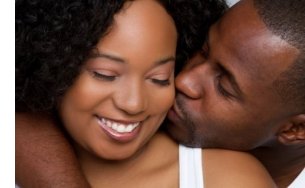 One of the sexiest things you can do is stroke your partner's... ego. And one of the greatest ways you can do that is by telling him or her all the ways they please you. It's also a way to ensure you get what you want. Just a little encouragement from you can make your partner feel they know just how to take care of you and will give them the confidence to "keep up the good work."
Start out with a few moans and groans and heavy breathing. Making a little noise is okay. Feeling your hot breath on their neck and you purring into their ear will really turn up the heat for both of you. When your partner touches you the right way or does something that really works for you, be sure to let them know. Just encouraging in your sexiest bedroom voice can elevate you to a total seductress, "I love it when you touch me there."
Also, ordinary compliments delivered in a sultry whisper take on all new meaning. "Your lips feel so great," becomes an invitation for more kissing. Or, "you have such amazing hands," becomes a request for them to be all over your body. Always be sincere, and you'll have some worthwhile results.